"We believe in the future of urban mobility without the need to own a car."
The optimal availability of electric cars, scooters or bikes, anytime and anywhere; a city free of transport emissions and traffic jams; a city with more room for spatial development, where vehicles no longer take up the already limited space – a city where everybody can live comfortably.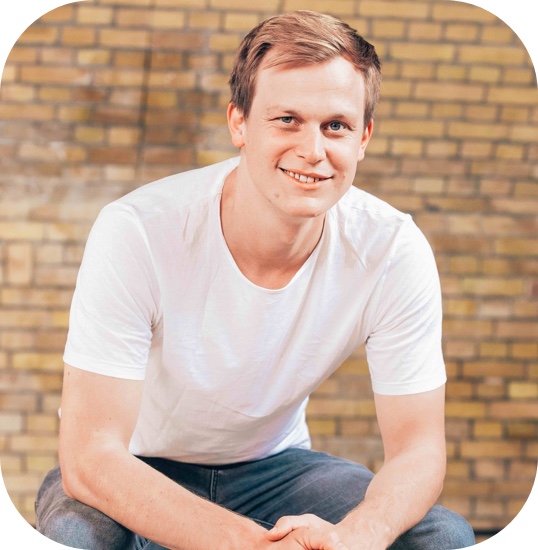 "Prior to founding emmy, we had never even sat on a scooter before." 
– Valerian, Gründer
2014

The idea of developing an e-scooter sharing service arose while barbecuing with friends in a park: Occasionally, a scooter is a really convenient mode of transportation for the city, but not often enough that you feel the need to own one yourself. After participating in the European 'Open Innovation Slam' competition, our project began to pick up momentum. The idea convinced the judges and our team of founders won the competition, securing their admission into the Climate KIC-Accelerator program.

2015

In order to prevail over the competition, things needed to move quickly: The first prototype was ready in January, the test phase with 5 scooters began in March and the first round of funding was completed in June. This enabled us to enter the market in Berlin with 150 scooters. Our red scooters quickly became known around the city under the name 'eMio'.

2016

The year began with our participation in the Deutsche Bahn's Accelerator Program, in which the potential for cooperation was explored. Aside from that, our team completed its first full season, the service was very well received, and the number of users continually increased. In August, the first step towards expansion was taken. With the Stadtwerke Stuttgart (public utilities company) as our local partner, we launched the stella-sharing service in Stuttgart.

2017

In order to accelerate our expansion, a further round of funding was completed in February. This enabled us to significantly increase the number of scooters in Berlin and to enter the market in other cities. Due to legal reasons, we had to change our brand name and from that point on the scooters were called 'emmy'.

2018

Our emmy scooters continued to conquer the streets of major German cities. A further round of funding allowed us to expand our fleet of scooters in Hamburg, Munich and Berlin. Not only the number of scooters, but also the number of employees increased steadily. That year, emmy managed to move up to 13th place in the 'Wachstum' category at the Gründerszene Awards, which are awarded annually to the fastest-growing digital companies in Germany.

2019

More and more people are cruising through the streets on our scooters – we passed the 250,000 customer mark. Our Schwalbe fleet in Berlin and Munich has grown thanks to a new round of funding. This has given us the impetus to significantly expand our teams in each city – and suddenly items such as organizational structure and team building are on the agenda.
In our press area, we want to show emmy from its best side with our images, logos, facts and figures.
Additional information about our fleet of scooters and the technical specifications such as range, speed and manufacturer
The people behind the red scooters.
Who is emmy?
A team that wants to get things moving and has joined emmy for a variety of reasons.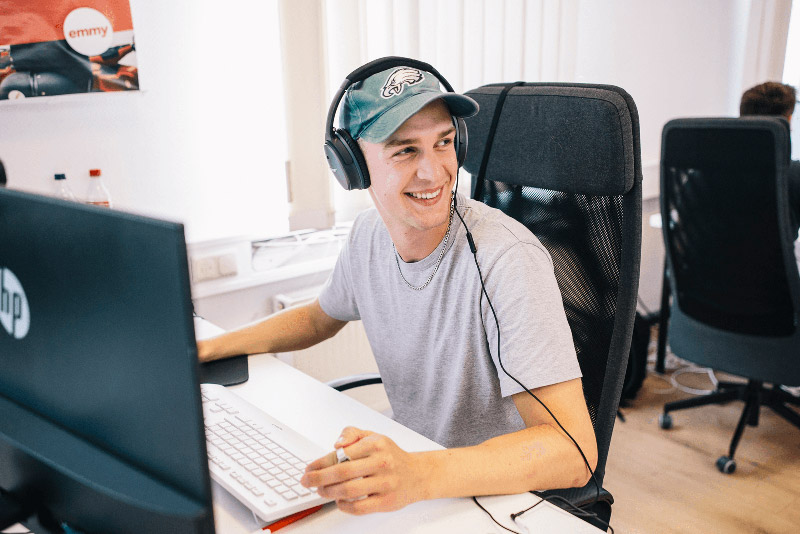 Become a part of the movement
Do you feel drawn to our company and feel that you would be a great compliment to our team? We're flattered! We are always looking for ambitious and clever employees. So, feel free to have a look at our available job openings.